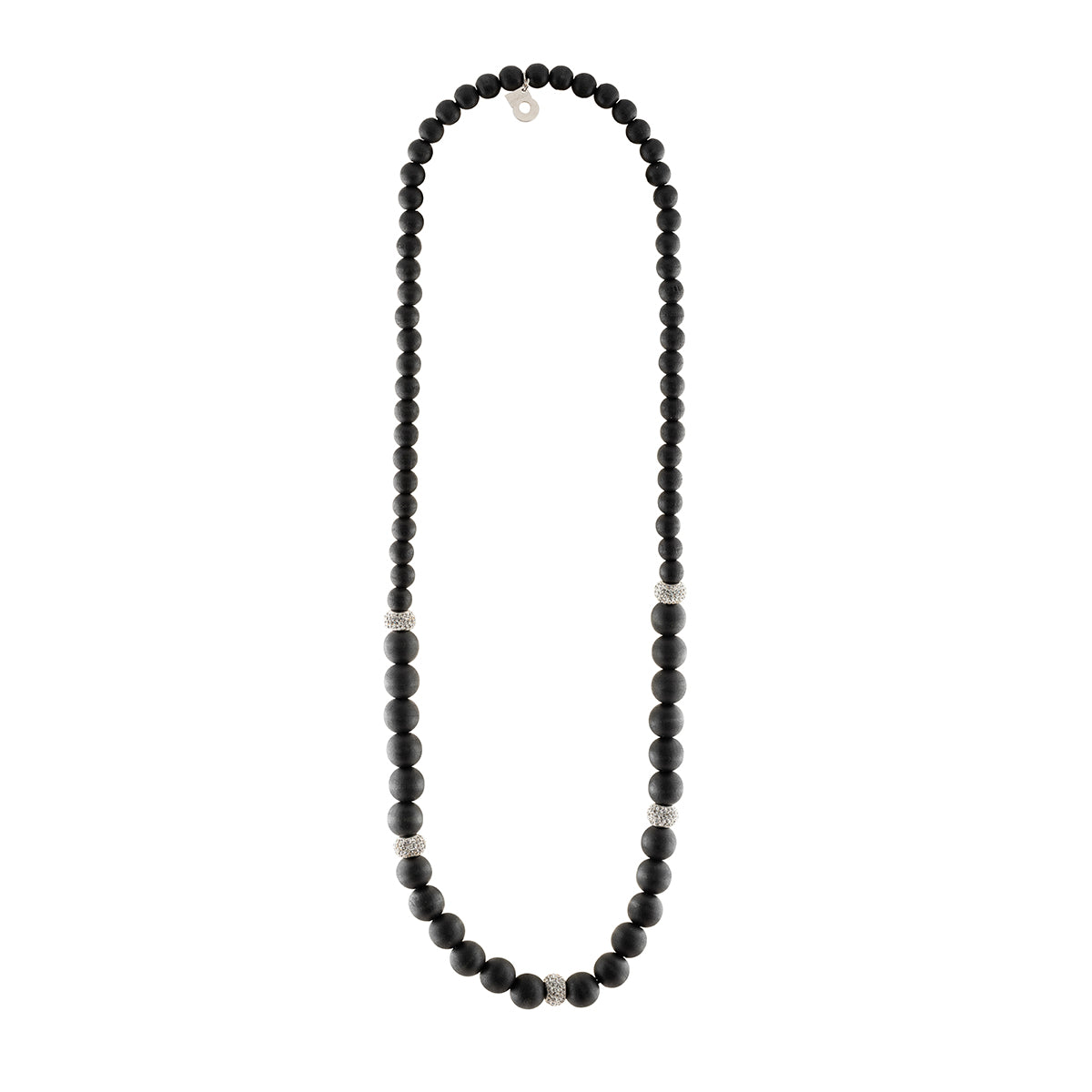 Tähtisade necklace, black
Is there a star shining just for you? It's different for everyone, but everybody has one. Choose your star, and let it shoot across the sky. A star can truly shine only when it's free, but it will always shine for you – and you can never really own a star. 
The hand-dyed Tähtisade (Shooting Stars) necklace is made of wooden and crystal beads threaded into a long chain. The end of the metal chain is adorned with a metallic Aarikka logo. Pair it with the Shooting Stars earrings or bracelet.
Color: Black
Material: Crystal, maple, jewelry metal
Size: 84 cm, elastic
Handmade in Finland.
Aarikka
For the experimenters.
Forms repeat themselves.
Experimenters change.

-Kaija Aarikka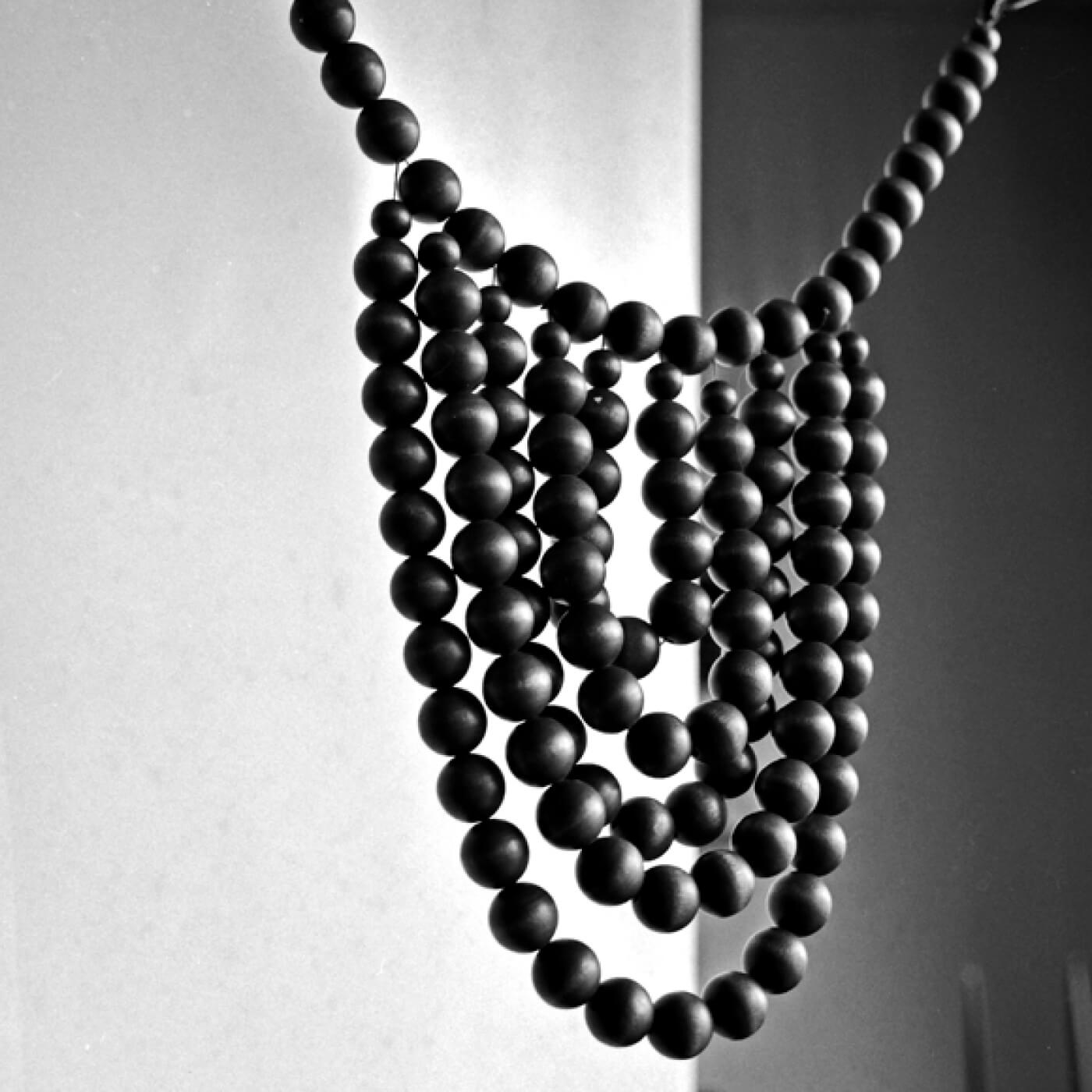 SUSTAINABILITY
Finnish handicraft & design
Eco-friendliness and sustainability are of the utmost importance to us. That's why we choose only the best wood for our raw materials.