The roofs of the Elves' Village are hot. It is natural to who are under the scorching sun for months. But now it is the early dusk, and the roof is at its hottest. The Violinist knows it the best, having been on the roof all day, playing violin.
The Elf  Violinist does not know why the roof is the best place to play violin. Maybe, because it makes one feel like they are playing for the whole world. And sometimes the Elf Violinist wonders if the world is played enough music. The world, after all, takes care of all.
The Frost Elf Violinist is made of wooden beads, and it is wearing  a hat. The elf is holding a brown violin and a bow. Elves are great decoration pieces for table settings and arrangements. These high-quality, Finnish handcrafts are also a good gift idea for those who love elves and violins.
Colour: White, grey
Materials: Maple, birch, felt, jewellery metal.
Height 11 cm

Handmade in Finland.
Aarikka
For the experimenters.
Forms repeat themselves.
Experimenters change.

-Kaija Aarikka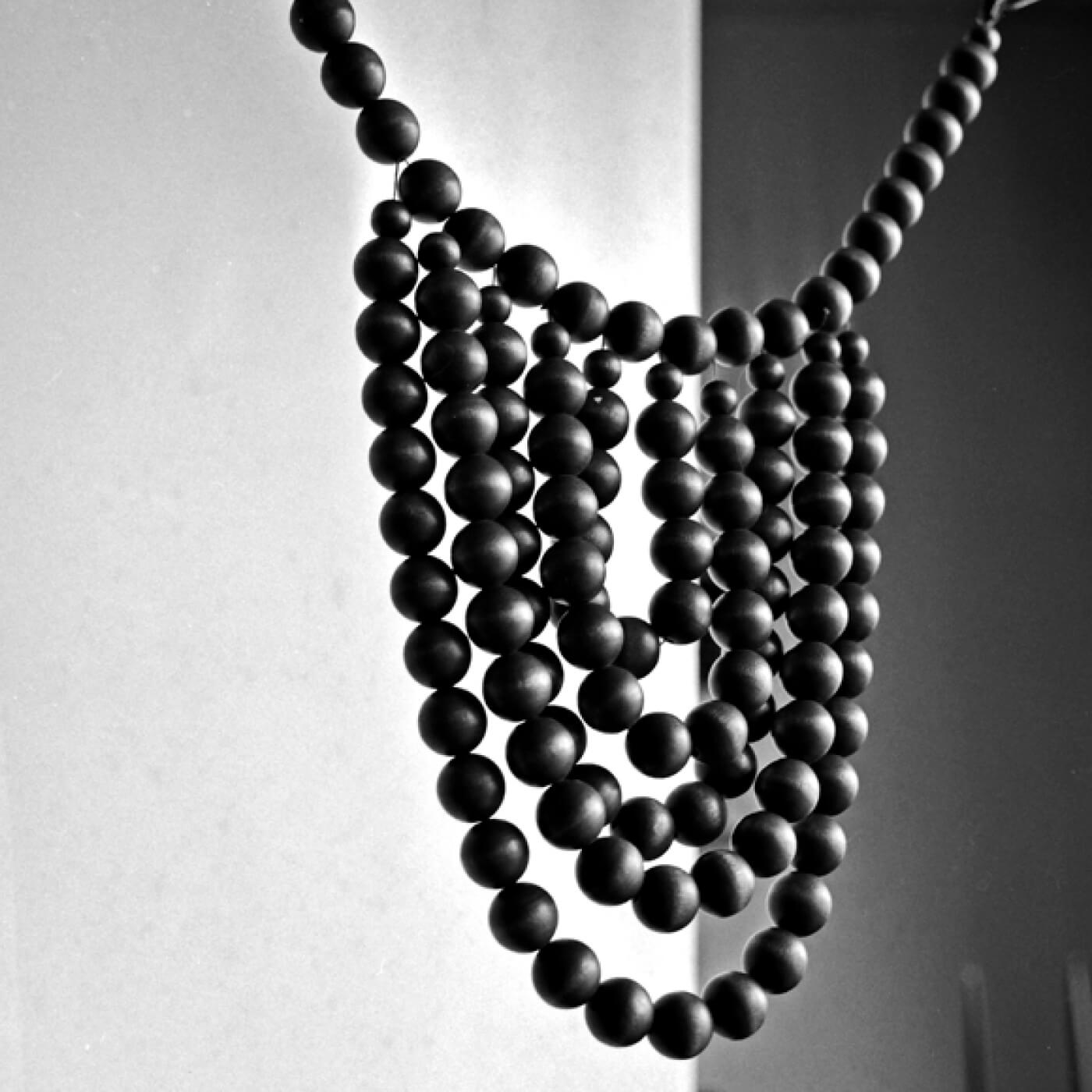 SUSTAINABILITY
Finnish handicraft & design
Eco-friendliness and sustainability are of the utmost importance to us. That's why we choose only the best wood for our raw materials.