Ilta necklace, black and gold
When the brightness of day subsides, it is time for the evening, Ilta. It comes in with soft shadows and a hazy dusk, guiding you towards the night. The bridge between day and night, velvety and rich, with the last of dusk lighting the way faintly.
Hand-dyed Ilta necklace consists of a round cut-to-shape piece of wood, and curved metal pieces. The necklace is adjustable, and it has the iconic Aarikka a logo. The necklace drapes beautifully on the neck and brings festive atmosphere to any outfit.
Colour: Black and gold
Material:  Birch, maple, jewellery metal
Size: Adjustable, 60-70 cm.

Handmade in Finland.
Aarikka
For the experimenters.
Forms repeat themselves.
Experimenters change.

-Kaija Aarikka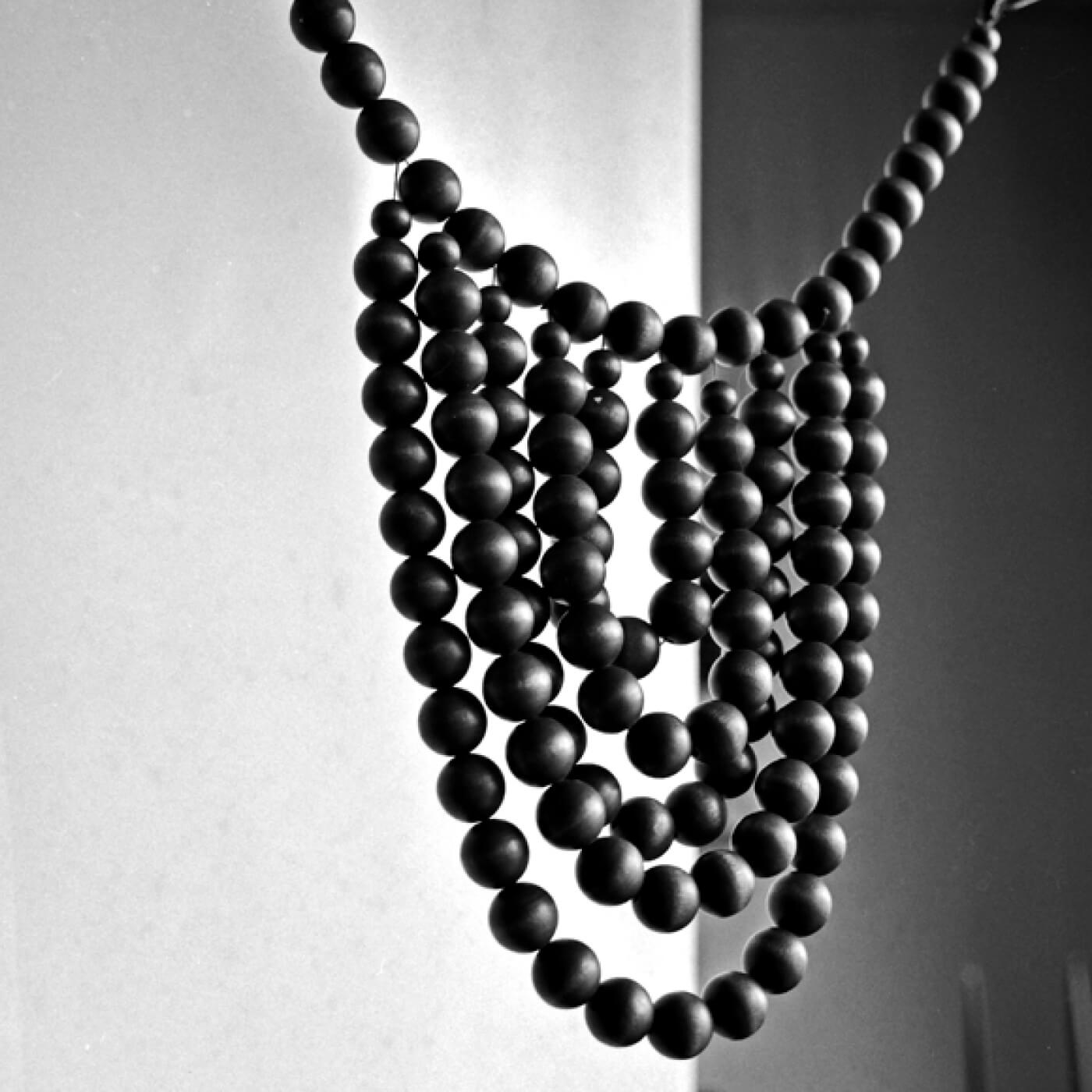 SUSTAINABILITY
Finnish handicraft & design
Eco-friendliness and sustainability are of the utmost importance to us. That's why we choose only the best wood for our raw materials.