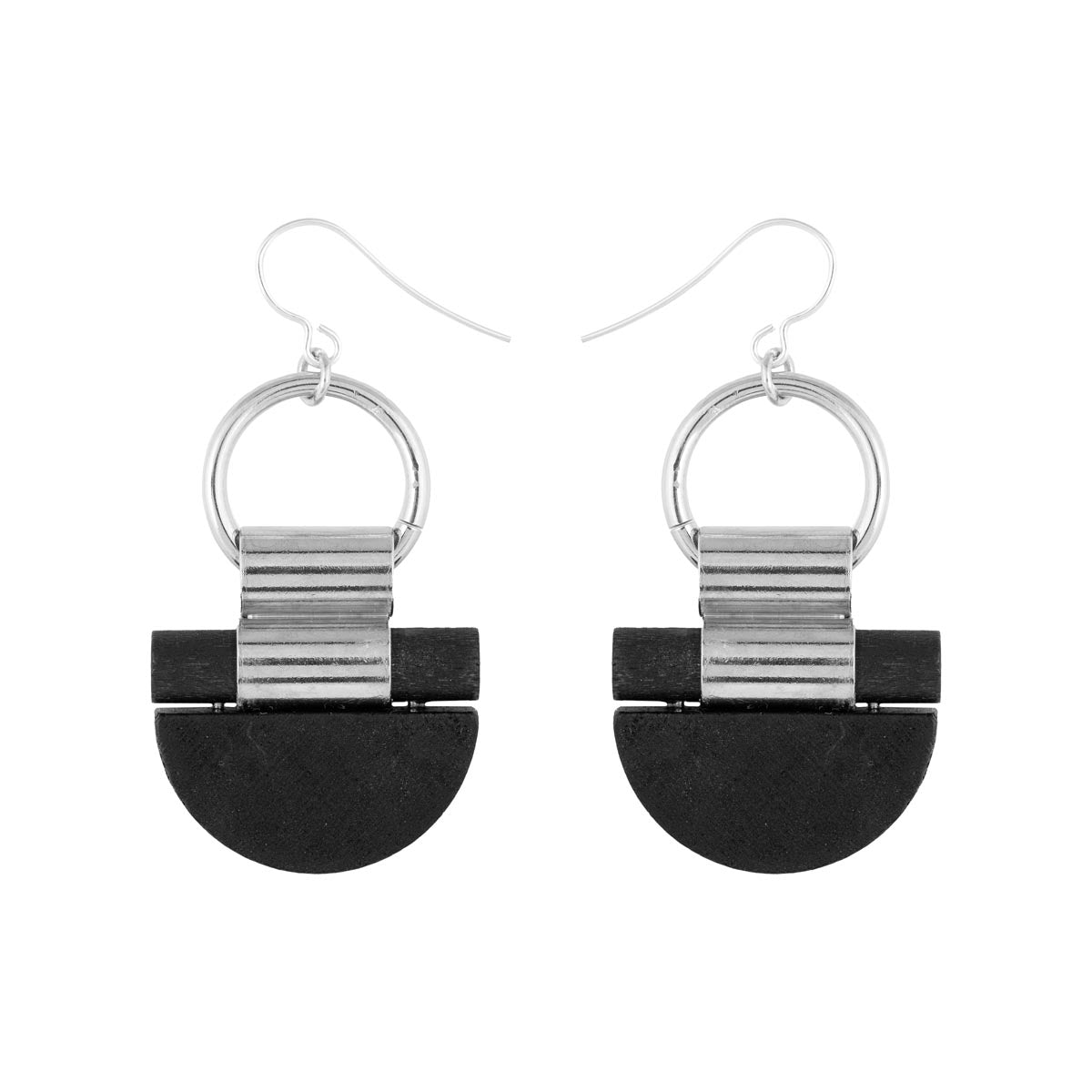 Kelohonka earrings, black and white
There's no hurry, and why would there be, when the whole world is ready for you. When you can grow for 400 years, dry while standing for some decades more, and stay where you are for another 400 years. Kelohonka (Old Pine), teach us how to just be. And how even heartwood can turn into red-hearted pine.
The hand-dyed Kelohonka earrings consist of a fairly large metal part and two cut-to-shape wooden pieces attached to it. They're inspired by the Meri (Sea) earrings from the 1990s. The metal part is available in different colors. 
Color: Black-silver
Material: Maple, jewelry metal, gold-plated silver ear wires
Size: Length 5 cm, Ø 2.5 cm 
Handmade in Finland.
Aarikka
For the experimenters.
Forms repeat themselves.
Experimenters change.

-Kaija Aarikka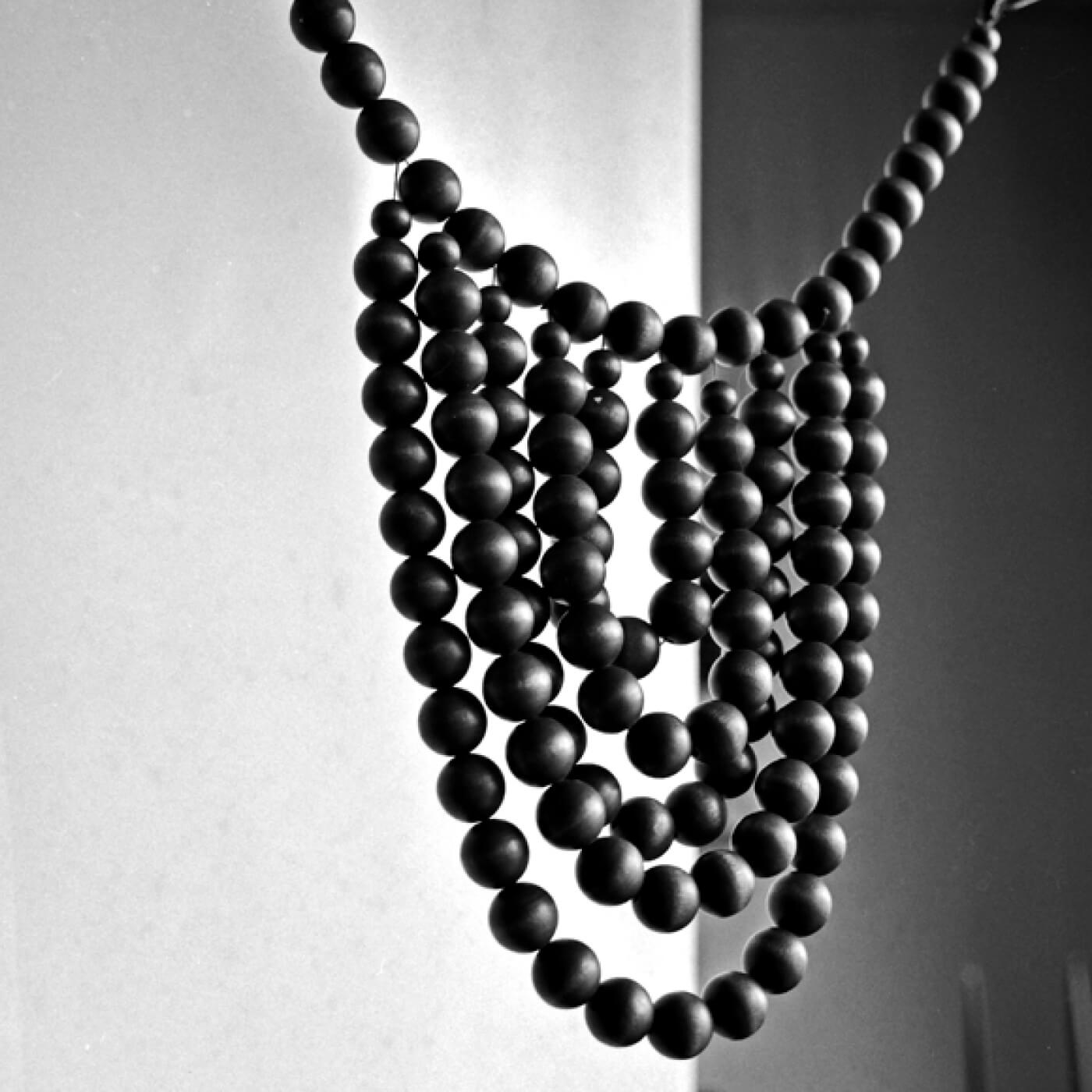 SUSTAINABILITY
Finnish handicraft & design
Eco-friendliness and sustainability are of the utmost importance to us. That's why we choose only the best wood for our raw materials.