Kukkaniitty earrings, teal and black
There are few sights as beautiful as a meadow full of flowers. Small and delicate, but large in number, beautifully captivating in colour and scent. Making their way up to the sun with a fierce joy of life. There is room for all at the meadow – some like to grow together, others far away. All have their space and place. Together they create a perfect combination.
Hand-dyed Kukkaniitty earrings have wooden pieces in beautiful floral forms. They are light on the ears and easy to wear. Combine them with other lovely Aarikka collections, especially the Lemmikki collections.
Colour: Teal and black
Material: Birch, jewellery metal, silver hoops
Size: Length 6,5 cm, width 3 cm
Handmade in Finland.
Aarikka
For the experimenters.
Forms repeat themselves.
Experimenters change.

-Kaija Aarikka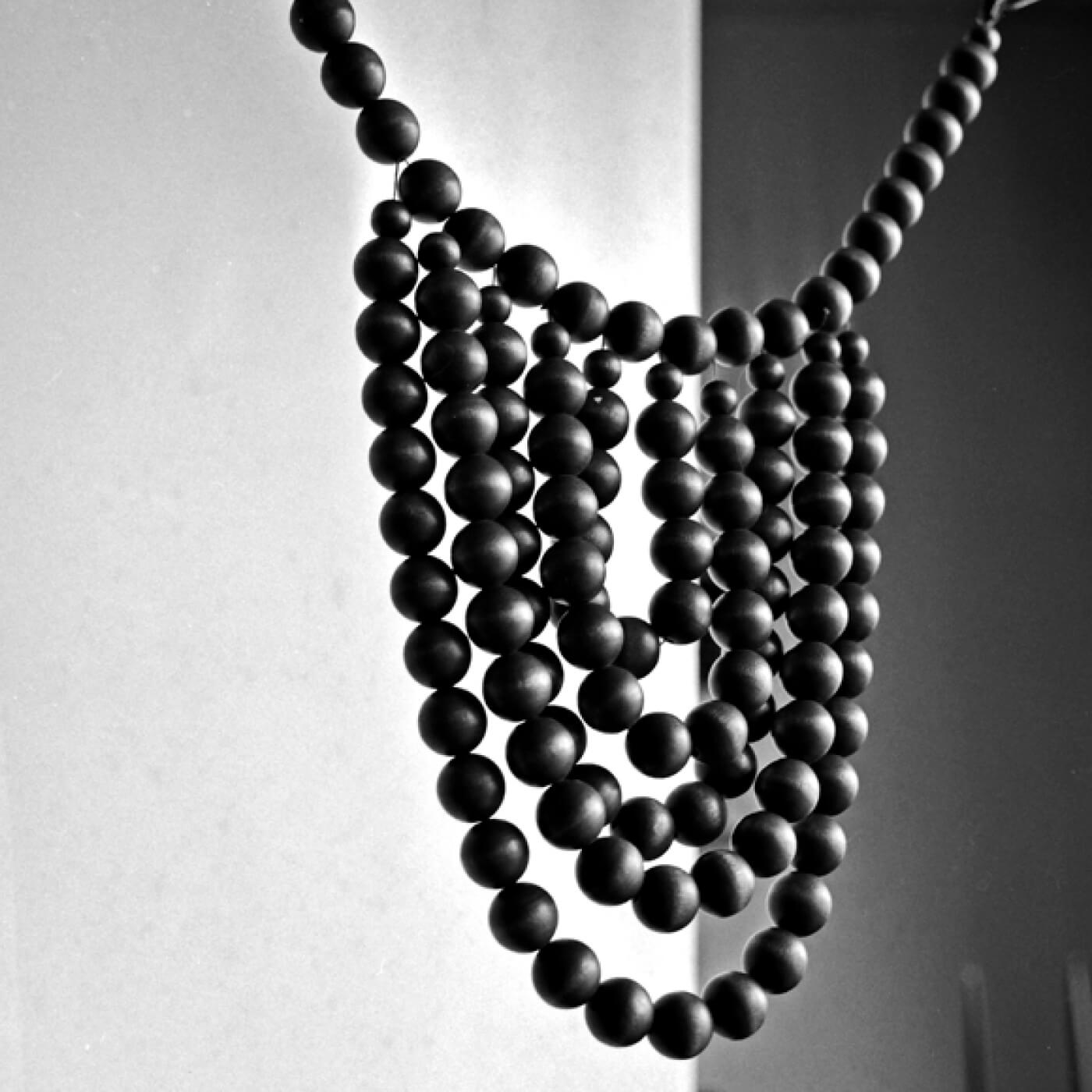 SUSTAINABILITY
Finnish handicraft & design
Eco-friendliness and sustainability are of the utmost importance to us. That's why we choose only the best wood for our raw materials.