The 'Sano se ääneen' (Say It Aloud) silver jewellery collection designed by the Finnish singer-songwriter Jenni Vartiainen wishes to encourage everyone to use their own unique voice. The bracelets, necklaces and earrings in the collection keep words with the bearer, reminding of some of the important words that may make us nervous when voiced or that we sometimes forget to say aloud.
The necklace is engraved with an visualization of an audio track where the word "Muruseni" (My sweetheart) is voiced by Jenni. The necklace is adjustable and comes with Aarikka's letter 'a' jewellery tag.
Material: Silver. Chain 45-50 cm. Length 7,5 cm. Made in Spain.
Aarikka
For the experimenters.
Forms repeat themselves.
Experimenters change.

-Kaija Aarikka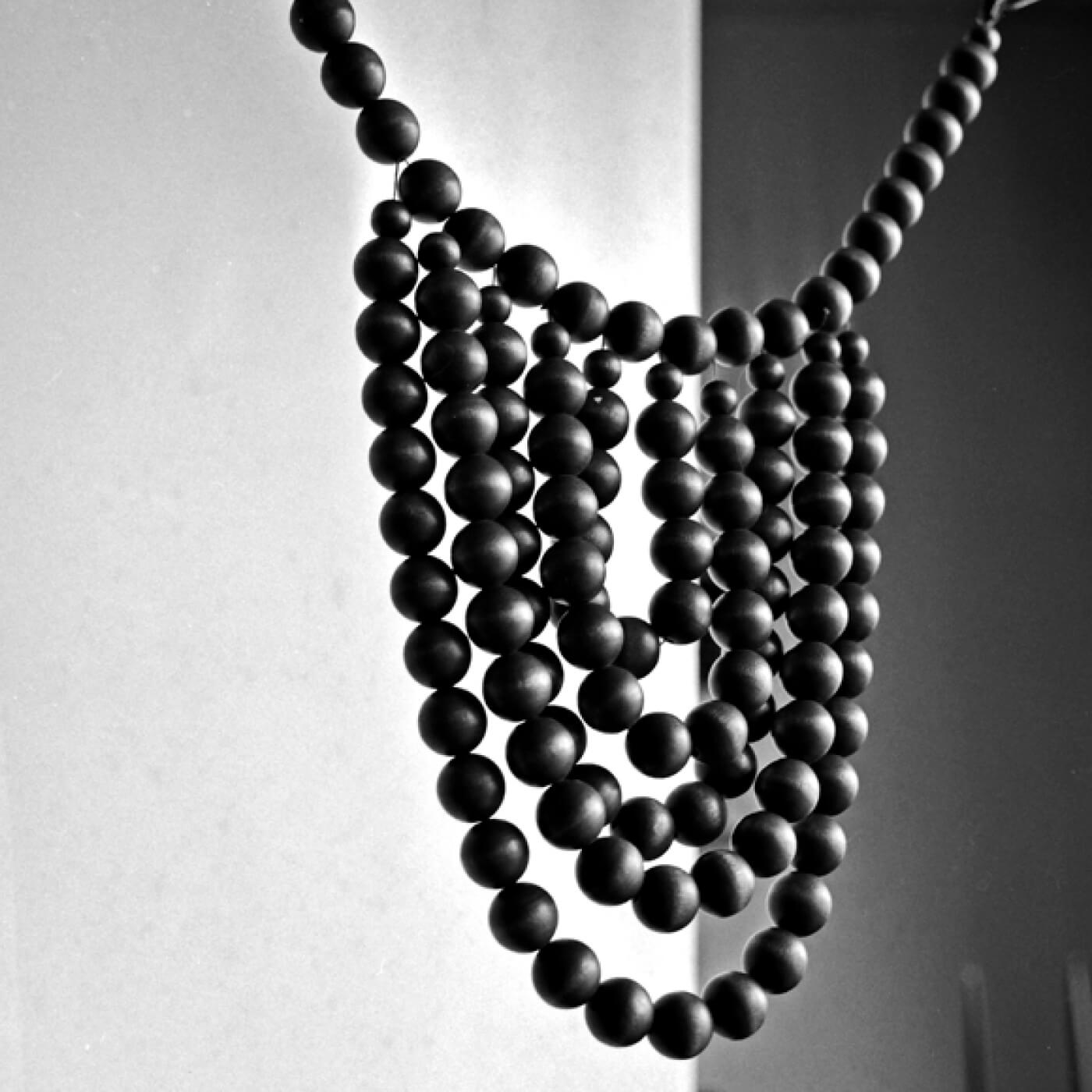 SUSTAINABILITY
Finnish handicraft & design
Eco-friendliness and sustainability are of the utmost importance to us. That's why we choose only the best wood for our raw materials.