Pohjola necklace, walnut tree
Our new, cascading, and bold Unisex collection is made of walnut tree. Its deep and vibrant colours truly come out in this jewellery collection. We have forgone colours to bring out the true, authentic beauty of the walnut tree. Simple and stylish, truly authentic. Ecologic, too.
Pohjola necklace in a natural shade has large walnut tree beads, the largest in the Unisex collection. The necklace has the iconic, silver A logo. The necklace is light to wear, and it is very stylish. Made for you, me, and everyone.
Colour: Hazel
Material:  Walnut tree, jewellery metal, elastic thread.
Size: 64 cm, elastic.
Handmade in Finland.
Aarikka
For the experimenters.
Forms repeat themselves.
Experimenters change.

-Kaija Aarikka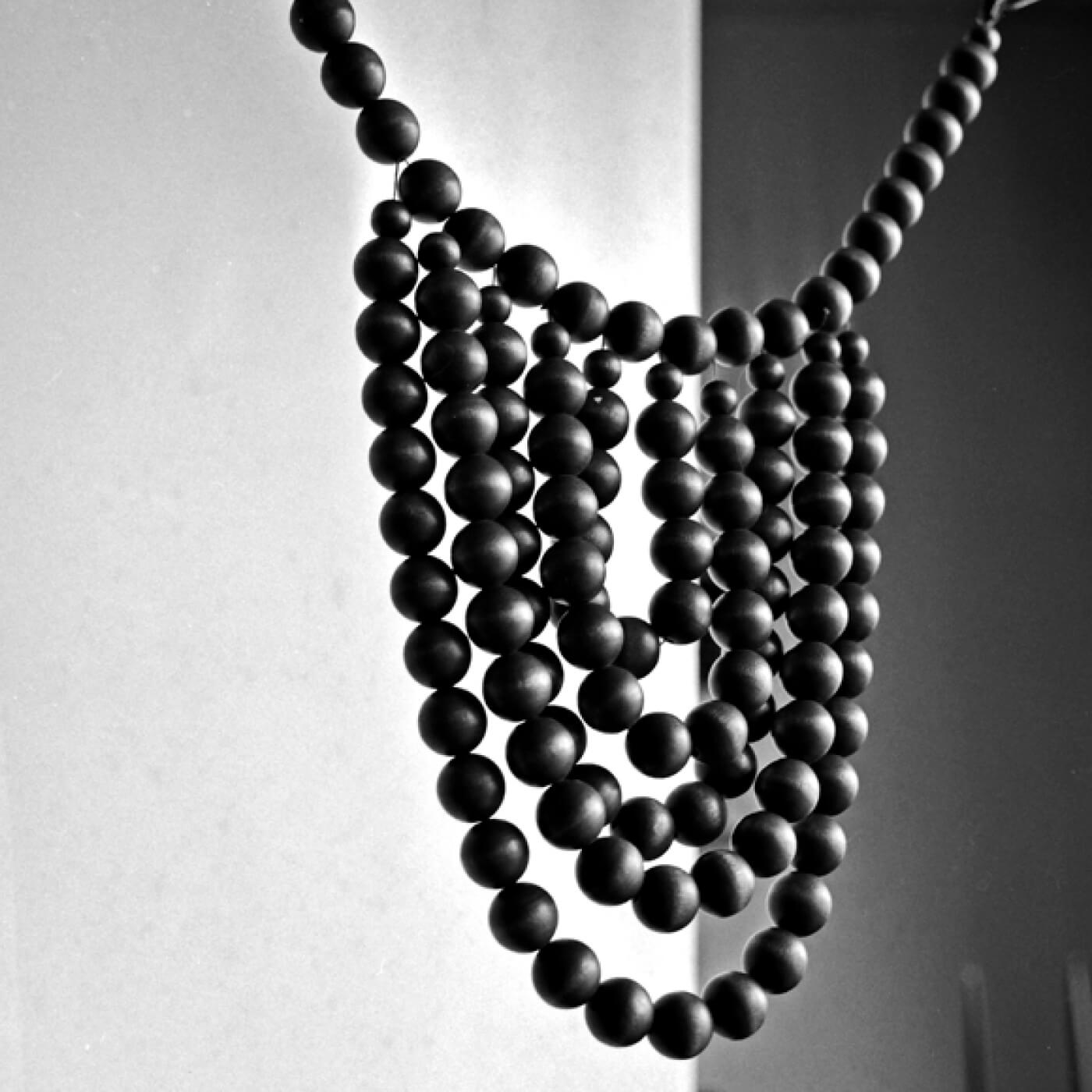 SUSTAINABILITY
Finnish handicraft & design
Eco-friendliness and sustainability are of the utmost importance to us. That's why we choose only the best wood for our raw materials.