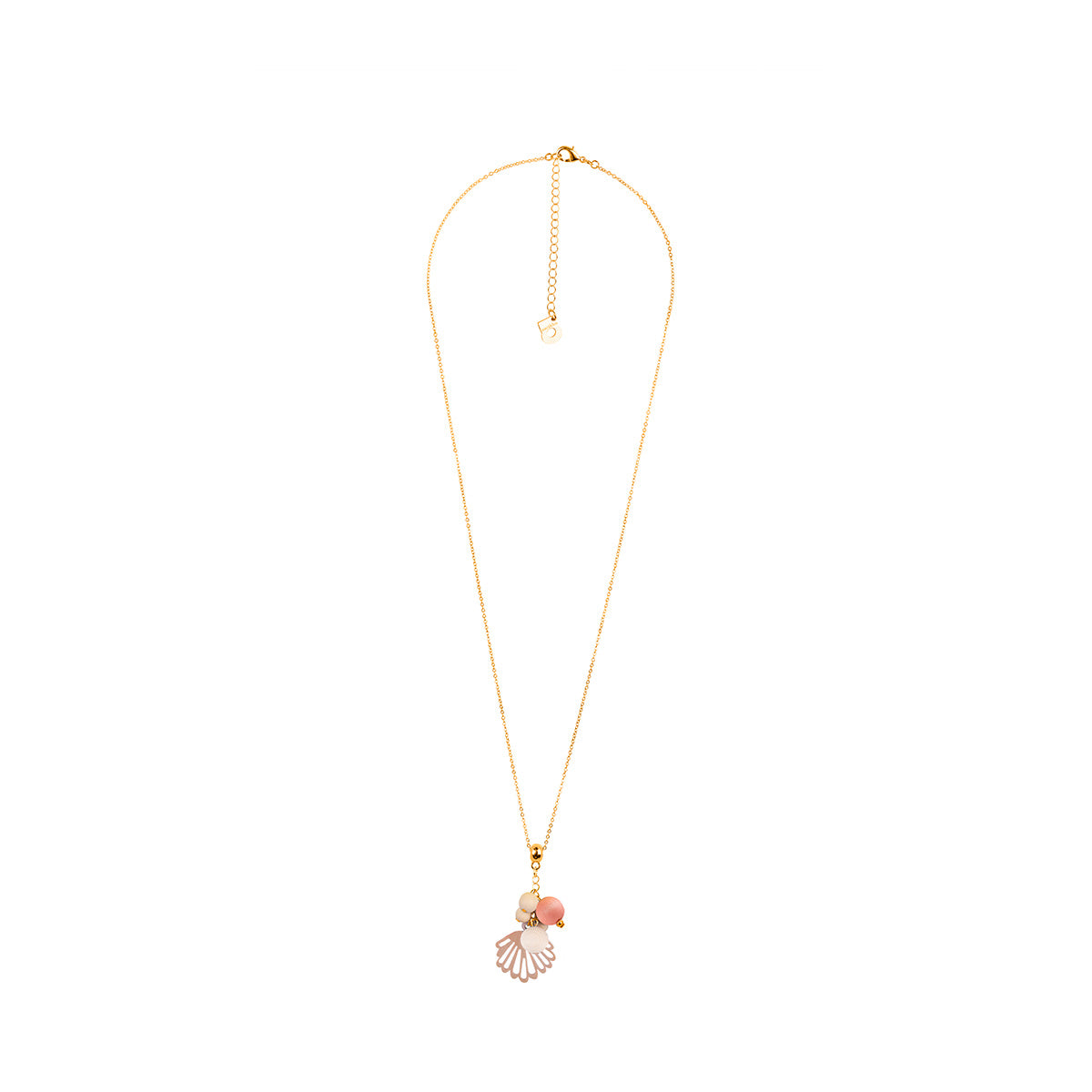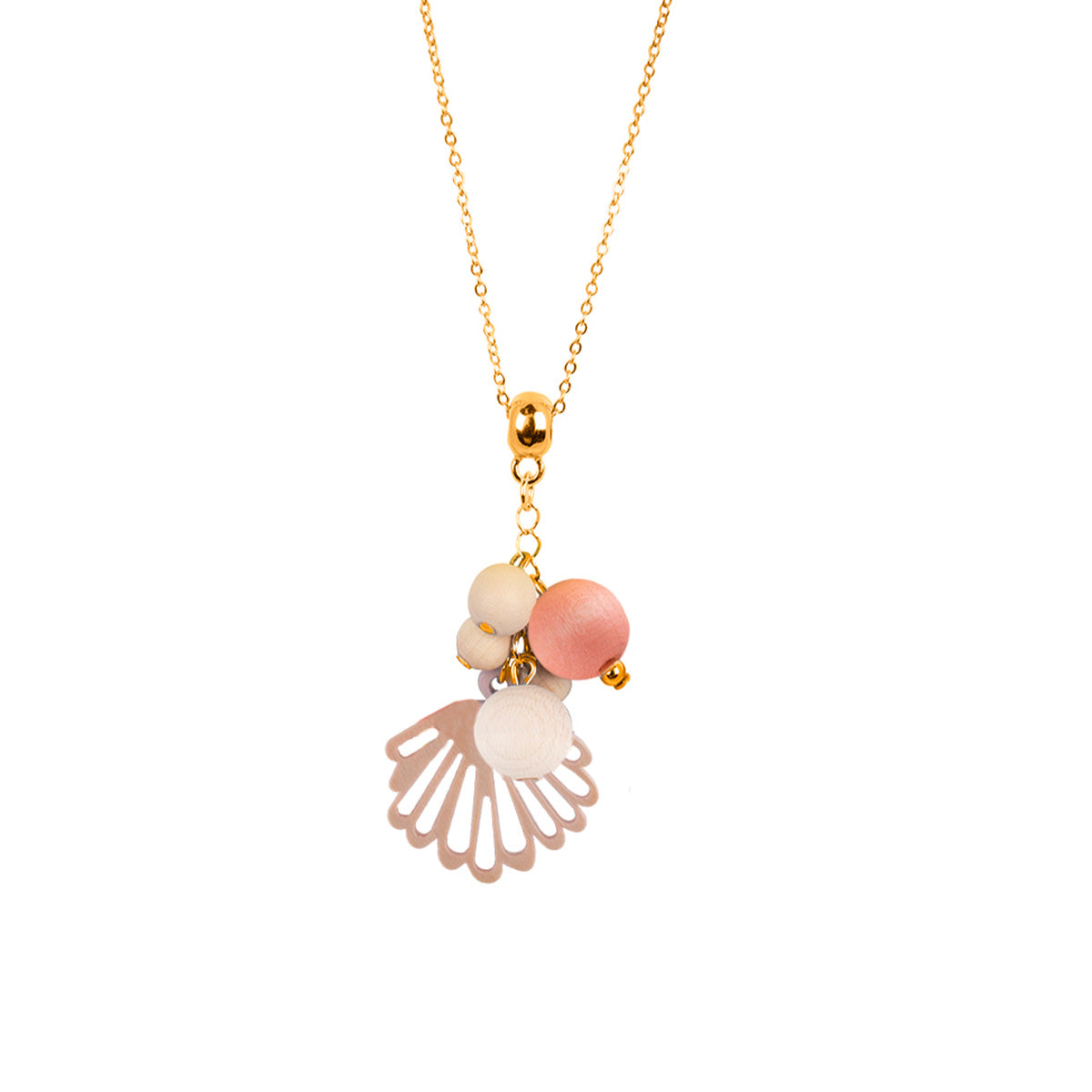 Simpukka pendant, watermelon red and gold
Carry the Simpukka (Seashell) with you. 
It is known
 that when you put it to your ear, you can hear the sound of the ocean, and it sounds different to everyone. Roaring or calm, cool or hot, choppy waves or a gentle swell. No Simpukka is complete without its pearls – wooden and vital, skillfully made from wood.
It's time to go to sea.
The hand-dyed S
impukka
 pendant is made of wooden beads and cut-to-shape wood. Available in different colors. 
Material: Maple, birch, jewelry metal
Size: Chain 80–88 cm, pendant 7 cm
Handmade in Finland.
Aarikka
For the experimenters.
Forms repeat themselves.
Experimenters change.

-Kaija Aarikka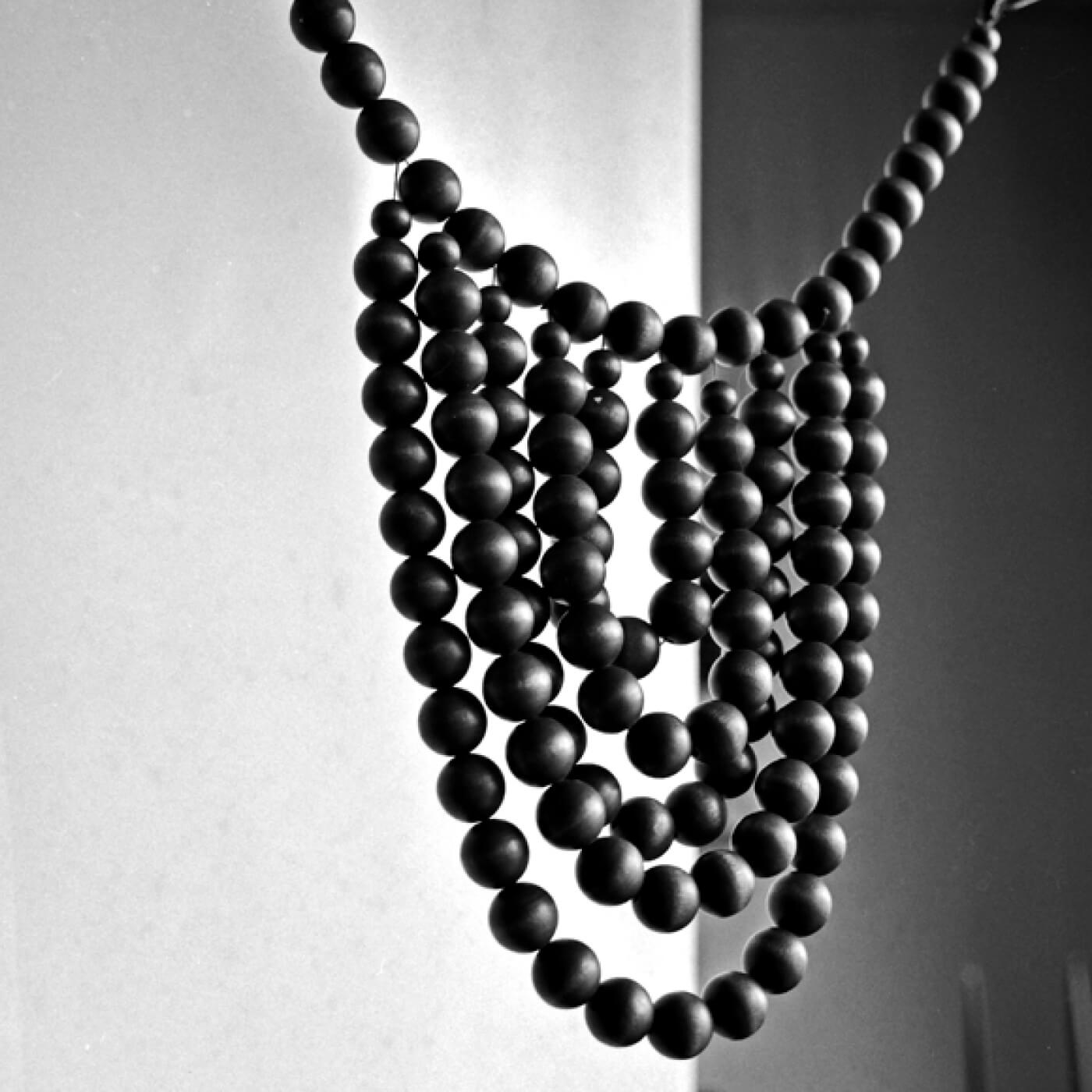 SUSTAINABILITY
Finnish handicraft & design
Eco-friendliness and sustainability are of the utmost importance to us. That's why we choose only the best wood for our raw materials.